Coming Soon: Discover Mallorca and Save up to 90% on the Best Deals we have to offer!
25,00 €
Discount 50%
Original Value 50,00 €
Gift to A Friend
Recommend This Deal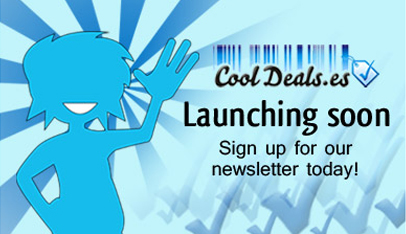 Highlights
The best deals in your area, carefully chosen by our local team of deal specialists.
There is a huge range of deals to be found, including restaurants, beauty treatments, days out and much more.
Terms
Register today to start receiving the exclusive Cooldeals newsletters - never miss out on our latest deal!
Deals are time-limited so be sure to buy it quick before the deal runs out!
Website
Website
Address
Address Line 1
Address Line 2
City
County
Country
Postcode
Telephone
Telephone
Location
Discover Mallorca and Save up to 90% on the Best Deals we have to offer!
Cooldeals offers you the chance to experience your city in a whole new way. By giving you access to exclusive local discounts we open the door to new experiences right on your doorstep.
With the help of Cooldeals, not only will you save money but you'll get to enjoy the benefits of all that local businesses have to offer.
Recommend your friends and earn 10 € credit
Because our Cooldeals are so great we want you to make sure your friends and family don't miss out either, which is why we're offering a fantastic 10 € credit for each new customer you recommend.
All they have to do is register an account and complete a purchase within 4 days of your recommendation, and you'll instantly receive your 10,00 € to spend on any future Cooldeals over the following 6 months. There's no limit to how many friends you can recommend, so get started now and you can save even more money. Click here to recommend your friends now.
Register today and start saving
Simply complete the registration form today and we'll let you know as soon as we launch the first deals in Mallorca. Registration is FREE and only takes a few seconds.